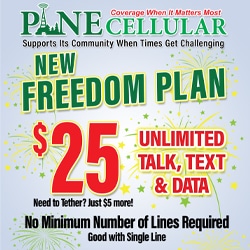 Broken Bow softball standout Raegan Brannan is a very busy student-athlete. She is involved in the Broken Bow Student Council and Junior Chamber. She is a member of the Broken Bow Showtime and the Spanish Club. Somehow, she finds the time to also participate in Oklahoma Honor Society, National Honor Society and still be in the top 10 percent of her class. She also plays softball!
Now a junior and the second baseman for the Savages, Brannan started playing ball when she was only three years old.
"What I love most about my team and my teammates is how we always have a good time when we are together whether it's on the field or off the field, we always have a good time," said Brannan. "This season we have had our ups and downs with losing five seniors and gaining many new faces. We have joined together and have become a team."
Brannan said being a student-athlete at Broken Bow is special for many reasons.
"Being a student-athlete at Broken Bow is special because I get to represent my school, the staff and administration who have cheered us on our journey," said Brannan.
In the classroom, Brannan said her favorite subjects are math and science.
"I love both subjects and I am good at them. If I had to pick a favorite teacher, I would probably have to pick Mr. Hall who is the chemistry and physics teacher at Broken Bow. He teaches you and then when you need help, he helps you but doesn't give you the answers he pushes you in the right direction," said Brannan. "Academics to me is the most important thing in school. Yes, it is nice to be able to play sports and to sing and dance and to help out with the community, but academics are my number one priority. After I graduate, I plan on going to a university to study to become an architect."
Brannan said her coaches have been big influences on her as a student-athlete.
"Some big influences on me on the field have been coach Wyrick and coach Ellis. Coach Wyrick has taught me many new things about the game that I didn't know. Coach Ellis has taught me how to get rid of the ball faster and how to speed up my throws to throw the other girls out. My dad has also made a big impact on my life both in and out of softball he was my first ever coach and caused me to fall in love with the game I play today. He has also taught me many life lessons and skills about life," said Brannan.