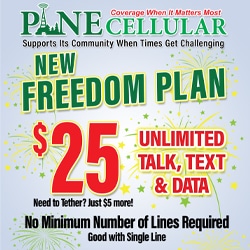 3 Questions with Alaska Jett of Broken Bow
VYPE: What do you love most about your team and teammates?
Jett: I think the thing I love most about my team is that there are no "me players." We complement each other and we have great chemistry, and I think what I love most about my teammates is that we all have a love for the game that dates back so far, like all the back to grade school.
VYPE: What is your favorite class and teacher?
Jett: Mrs. Vee is definitely my favorite teacher, I call her "Momma Vee," but my favorite class has to be my Geometry class.
VYPE: Who has been a big influence in your life? Explain.
Jett: A big influence on my life has been my grandfather. He has taught me a lot and has shown me how to be and become a responsible adult, but also a good person.