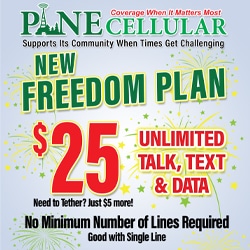 For as long as she can remember, Kate Burris of Broken Bow High School has played the game of softball.
"I have played softball for as long as I can remember. I have been on the Lady Savages softball team for four years. During these years, we won the slow pitch state championship twice and qualified for state fastpitch once. I am currently switching between two positions, first base and second base," said Burris. "This team is special to me because we all get along and we play for each other."
With a few new faces, Burris said this season has been a little different, but she is thankful for the opportunity to play the sport she loves.
"This season has been different from the past seasons for the team and I. I would call this season a rebuilding season for my teammates, but for me I would call this the year where I just enjoy the games we are able to play. I also am thankful for this year because after Covid-19, I realize everything can once again be shut down," said Burris. "Being an student-athlete at Broken Bow High School is special because the staff and students support you and your sport. Also, as an athlete, I am always busy with practice and/or games, so it is special to me that I am allowed to be involved in many different clubs and activities."
Academics are always a top priority for Burris.
"Academics are super important to me. Even though sports are important, school has always come first. I am currently in the top 10 percent of my class, and plan to graduate with honors," said Burris. "My favorite subject is probably math, but I do not have a favorite teacher. This year I enjoy all of my teachers."
Burris also plays on the basketball team, and she is involved in Student Council and National Honor Society serving as an officer in both. Burris is a member of the Fellowship of Christian Athletes, Junior Chamber of Commerce and Showtime.
"In Showtime, I have been chosen for All-District Honor Choir for three years and All-State Women Chorus last year. Furthermore, I was chosen last year to be a Girls State member and I am currently serving on Superintendent Hofmeister's Student Advisory Council," said Burris.
After she graduates, Burris plans to attend college and pursue her degree. Burris said she has her parents to thank for their support.
"The biggest influencers in my life are both of my parents. On the field, they come to every game to support me, even if the drive is long. They also help me practice on our own time to improve my skills. Off the field, I know they will support me no matter what I do or need from them. They also push me to be the best version of myself. That is what I appreciate most about them."