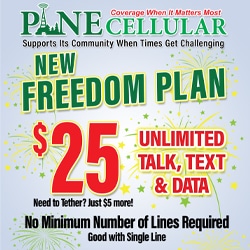 In his seventh year of teaching and coaching at Broken Bow High School, Jimmie Wyrick loves being on the field and in his classroom.
"I teach Botany and Zoology at the high school to grades 9-12," said Wyrick. At an early age Wyrick knew teaching and coaching was a profession he wanted to pursue.

Like many other educators, Wyrick was influenced by a teacher, sparking an interest in the profession. The coaching bug came a little later. "I knew teaching and coaching was my calling when I was in seventh grade. That was
confirmed when I got my first taste of coaching at age 19," said Wyrick.

He would go on to graduate from college and jump into his career as an educator making the move to Broken Bow.
"I am a proud 2004 graduate of Southeastern Oklahoma State University, when they were still the Savages," said Wyrick.

Being part of the community in Broken Bow has been a blessing for Wyrick and his family. "One of the reasons my family and I love Broken Bow is the amount of support the school receives from the community. Every idea or project that we have had someone from the community step up to help," said Wyrick.

On the field, the Broken Bow softball teams have enjoyed some outstanding seasons under coach Wyrick's leadership. This season the fastpitch softball team made it to the Regional tournament after winning 20 games on the season and the slowptich softball teams have three state titles to their credit (2017, 2019 & 2021). But state titles and awards are not the main reason coach Wyrick loves what he does as an educator.

"For me the most rewarding part of teaching is seeing former students and athletes become
productive members of society," said Wyrick. In his free time, Wyrick said he enjoys spending time outdoors and hanging out with his wife and two sons.